Shanghai is the largest city in China, and one of the largest metropolitan areas in the world, with over 20 million people. Serving as the largest base of Chinese industrial technology, the important seaport and China's largest commercial and financial center, Shanghai draws the attention of the whole world.
History
First evidence of settlements in Shanghai is about 6,000 years ago. In 1267, the Shanghai town was established. In the 14th century, Shanghai became a textile manufacturing center. After Opium War in 1842, Shanghai was opened as a Treaty Port. Different countries set up their own concession here. Then Shanghai became a divided city with several communities — the Chinese Town, the French Concession, and the International Concession. Chinese culture and Western culture jointed together, made Shanghai "the Oriental Paris" and "A Paradise of Adventures". After The birth of the PRC in 1949, Shanghai was China's chief port and manufacturing center. On April 18, 1990, state council declared the opening and development of Pudong. In 2013, China (Shanghai) Pilot Free Trade Zone was set up in Pudong. It brought new energy to Shanghai City.
Entertainment
Shanghai has three key areas of interest to the visitor. These comprise Sightseeing, Business and Shopping center upon People's Square and along the Huangpu River. The city's Cultural Center with its public activities and community facilities and finally the main Entertainment and Holiday Tourism area is located at Mt. Sheshan,Chongming Island, Dingshan Lake and Shenshuigang Area. Known as"the Oriental Paris", Shanghai is a shopper's paradise. One of the musts for tourists is Nanjing Road. Huaihai Road intrigues those with modern and  fashionable tastes, while Sichuan North Road meets the demands of ordinary folks. In addition, Xujiahui Shopping Center,Yuyuan Shopping City, Jiali Sleepless City are thriving and popular destinations for those who are seeking to buy something special as a memento of their visit.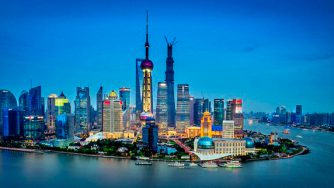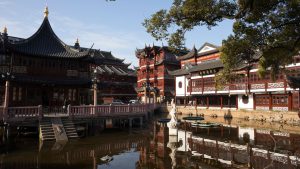 Food
A wide variety of cuisines can be found in the City and today Shanghai offers a plethora of culinary delights focusing on the traditions of Beijing,Yangzhou,Sichuan,Guangzhou as well as its own local dishes. Shanghai's restaurants are among the finest to be found in China and they welcome diners from anywhere at any time.